Today, Instagram is the top of the top social network to share photos, follow people you know and connect with many accounts. Depending on our preferences, our Instagram account may be open to the public or accessible only in private mode. If on the one hand Instagram show itself to be very popular, the social network can also be a source of danger, because our privacy can be seen by any individual. If you are a parent or couple, watch out for your loved one's Instagram account using free Instagram spyware. This allows you to spy on Instagram for free at anytime, anywhere and on any device…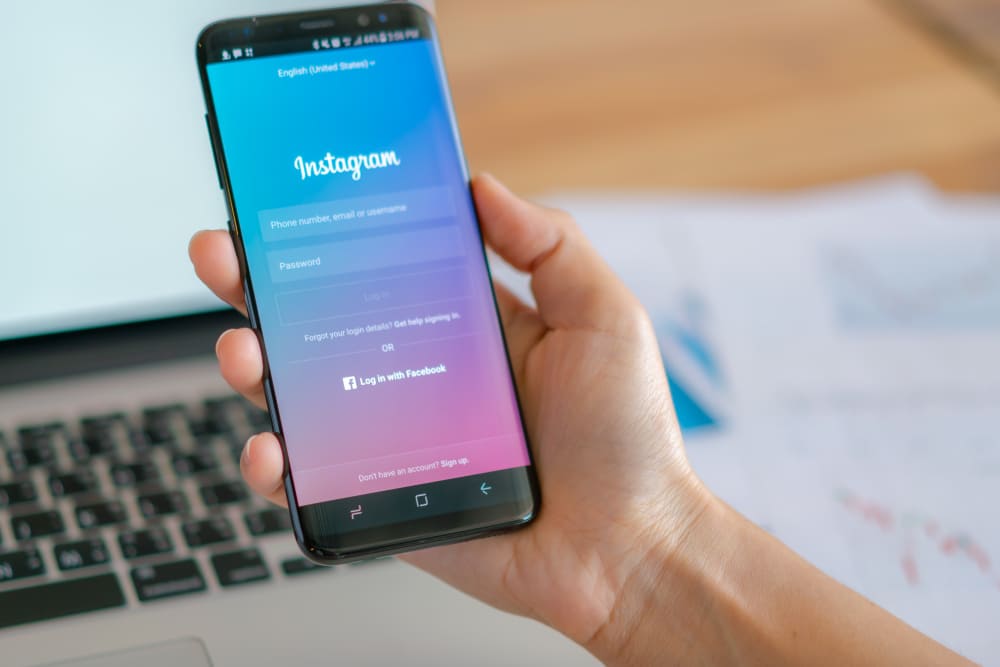 SPYFER, FREE SPYWARE FOR INSTAGRAM
As for the app for spying on Instagram for free, there aren't many on the market. While free spyware offers limited functionality, other software that offers more sophisticated programs often incurs a charge. For this reason, we decided to create Spyfer, a spyware software that will allow you to monitor any smartphone, filter messages, calls, photos and videos, access all social networks, use the geolocation of the phone, etc. For those who wish to hack Instagram, know that Spyfer opens you to free Instagram spying.
CHECK OUT INSTAGRAM POSTS
Use Spyfer free spyware to check Instagram messages! The monitoring program allows you to watch private messages from the Instagram account you are spying on. You can even delete some that you think are inappropriate and respond to others. This will protect the target'sed Instagram account from unwanted conversations.
CONTROL INSTAGRAM POSTS FROM TARGET'S PHONE
In addition to private messages, beware that the free Instagram spying with Spyfer also allows you to control Instagram posts from the target's phone. If you don't think a post should be posted, you can remove it remotely. This feature remains very useful for parents who want to keep an eye on what their children are posting on social media.
WATCH INSTAGRAM SUBSCRIPTIONS
For starters, with Spyfer, you can spy on Instagram for free as if the account belonged to you! Look at the Instagram subscriptions of the account in question, people, pages or hashtags. At any time, you can unsubscribe and even block other Instagram accounts.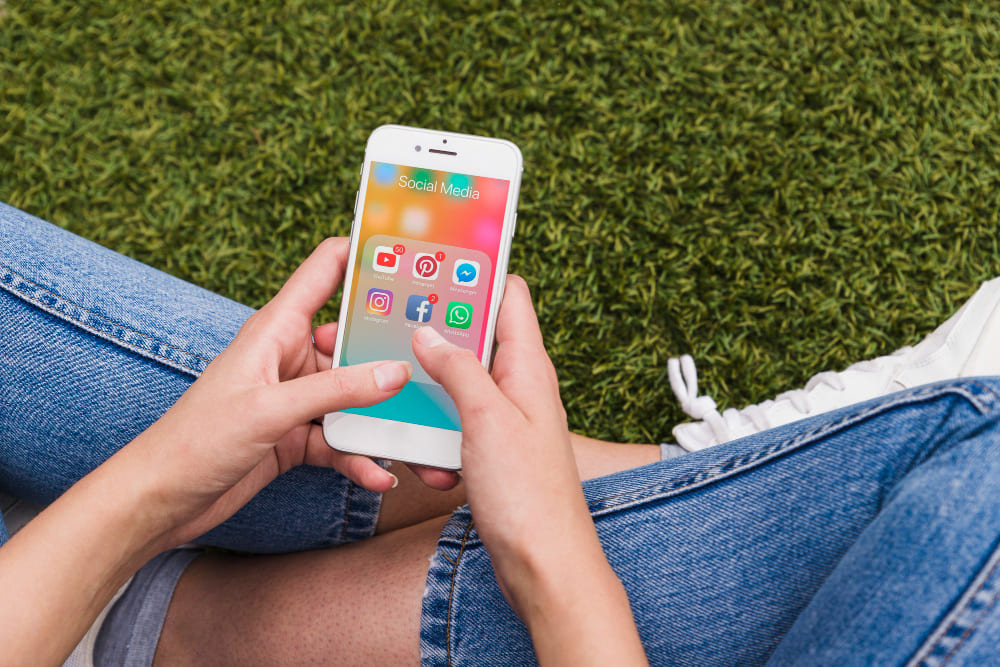 HACK INSTAGRAM, WHY CHOOSE SPYFER?
If you do a simple Google search, you can find many ways to hack an Instagram account, whether through hacking websites or with spy apps. However, not all of these means are always reliable; on the contrary. Indeed, among the sites that offer to spy on Instagram for free, many install viruses on your computer, which can damage your data and documents. Of course, some spywares are correct and offer attractive services for Instagram spying. The only downside of these types of software is that they are not free and you have to subscribe to a weekly, monthly or annual subscription. So, when it comes to hacking an Instagram account, opt instead for the free spyware Spyfer. Spyfer will allow you to look at everything that happens in another person's Instagram account without the other person's suspecting it and without it costing you a single penny. In a few clicks you hack the phone and so you can access your target's Instagram account.
SPYING ON INSTAGRAM FOR FREE IS POSSIBLE WITH SPYFER!
Spyfer is the ideal tool when you want to spy on someone else's social networks. Easy to install, it appears in the background on the target's phone, which will make it completely invisible to its owner. With Spyfer, spying on Instagram for free means accessing all private messages sent and received by the account, seeing posts already online and those still pending, knowing the different subscriptions of the account to be spy on, etc. With Spyfer's easy-to-handle interface, you could easily connect to your target's Instagram account without the target's knowing, unless you decide to do something they can notice.
Spy Instagram for free with Spyfer: access an Instagram account…
When you are registered on Instagram, you can easily look at the photos of people you know, like them, comment on them and even share them. However, if the person you want to spy on has a private Instagram account, how do you access their content discreetly without them knowing? In this case, just use the spyware for Instagram free Spyfer!
Yes, with Spyfer you have the possibility to spy on a private Instagram account. You can look at the photos in it and even upload them to your own phone. Of course, that's not all, because Spyfer will also allow you to look at what this private account does, what messages it sends, with whom it communicates, who its subscribers are, what its subscriptions are, etc.
Finally, spying on a private Instagram account is not as easy as spying on a simple account, even if you use the best free spyware Spyfer. To be able to fully access the private account of the person you are going to spy on, first make sure that their Android operating system is at least version 4.0. With earlier versions, Spyfer will not be able to act on the account in question. Also, know that for now, Spyfer can only spy on Instagram accounts in an Android phone, like Samsung phones. If the operating system turns out to be an iPhone, it is also possible to spy. Finally, to be able to perform free spying with Spyfer, you should rooter the phone to be spy. If you are not sure how-to rooter an Android smartphone, know that there are many tutorials that can help you on the internet.
Why spy on Instagram for free and discreetly?
There can be many reasons that can cause us to spy on Instagram for free. While some do so out of curiosity about what the person is doing, others do so primarily to monitor their children's education, protect their couples and warn their loved ones of potential danger.
If you have a child, you have every right to spy on their Instagram account with spyware, without their knowledge. Nowadays, the world of social networks has a great influence on the lives of our children. Indeed, the things kids see on Instagram have the power to change their behavior and the way they talk. As a parent, you can spy on Instagram for free with Spyfer. This will allow you to monitor your child's education. Spyfer will help you look at the different posts your child shares on Instagram, you could also control his various subscriptions. In case someone harasses your child on Instagram, you will be immediately notified and given enough time to react.
In case you suspect your spouse's sincerity, you may also consider monitoring his or her Instagram account with Spyfer. However, before taking this action, we would like to inform you that spying on an Instagram account belonging to an adult is strictly prohibited without his authorization. If you get caught, you are liable to imprisonment or a fine. However, if you don't get caught, you can know a little more about your partner. In case he or she is unfaithful; you can confront the person with the evidence you found on Instagram. If, on the other hand, he/she respects you, then have even more confidence in your couple. So, you could stop spying on Instagram for free or inform your spouse and install Spyfer on each of your phones.
Monitor someone's Instagram account: is it legal?
As we pointed out earlier, there are different situations that can make Instagram spying legal or not. Indeed, if you are a parent and you want to know a little more about your minor child's life on social media, you are perfectly entitled to look at their account with spyware. The law will not punish you for this, even if you do not inform your child, because it is considered parental control. So, your only constraint is to keep a relationship of trust with your child if the latter discovers that you are monitoring his Instagram account. On the other hand, it is illegal to spy on an Instagram account for free if the account belongs to an adult, whether that person is your partner, employee, child, or acquaintance. You must inform your loved one before spying on their Instagram account.