Developed a few years ago, Snapchat is one of the most used social networks in the world, especially for young people. Like Instagram, Snapchat uses photo uploading to convert it into a message for feedback and interactions. However, the photos published on the Snapchat social network are ephemeral and it is the user who defines how long the photo should stay. Therefore, spying on Snapchat for free is quite difficult if we do not look directly at the account of the person to spy on. If you then want to know what one of your loved ones (child, spouse, family, friend, etc.) is doing on this social network, you need to find a way to hack Snapchat. Among these means we offer you the free spyware for Snapchat: Spyfer that allows you to do free and discreet Snapchat spying… So what exactly can we do with Spyfer's help?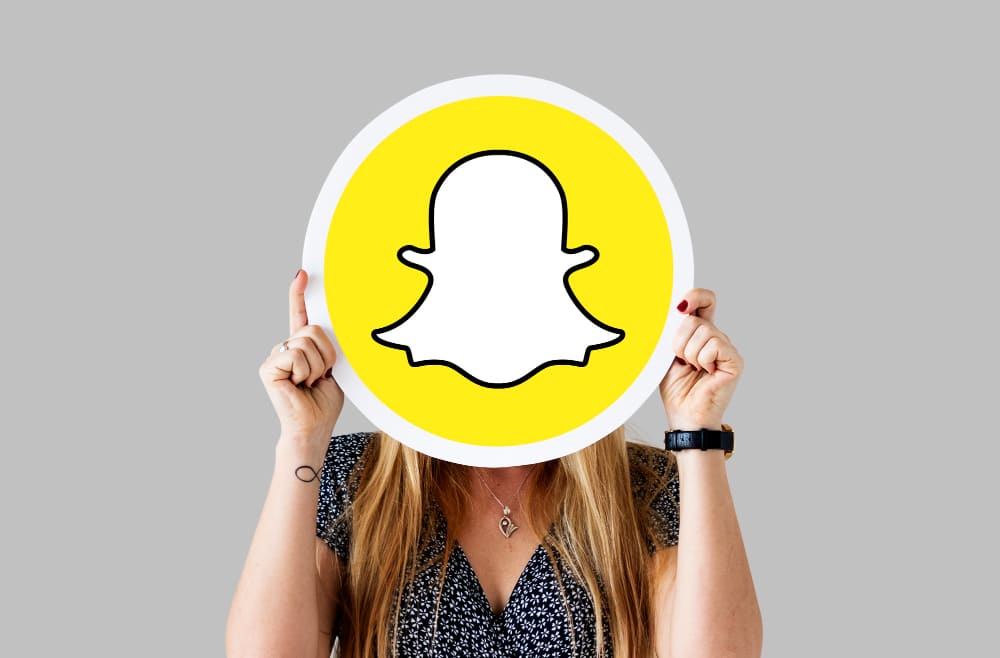 HAVE ACCESS TO ALL MEDIA FILES ON SNAPCHAT
By adopting Spyfer as a free spyware for Snapchat, you will have the ability to access all the media files in the Snapchat account you are spying on. Yes, you might even look at archived, deleted or unavailable files to the public. By connecting to your personal space, Spyfer will allow you to watch everything that has been done on a Snapchat account whether it's videos, photos or audio files.
READ PRIVATE MESSAGES
Spying Snapchat for free with Spyfer is not just accessing the publications of the person you are monitoring. Spyfer is also the possibility to read private messages exchanged on Snapchat. This way, you will have the opportunity to know the people who communicate with your loved ones and how they talk to each other. This free Snapchat spyware is even likely to show you private messages already deleted, drafts, unsent or archived messages, etc.
ENHANCE FREE SNAPCHAT SPYING
By using Spyfer to spy on Snapchat, you would be able to know precisely what is happening on the social network. You'll know what media files your loved ones have received or sent, when and how they received them, how long the videos are, what the conversations were, etc. You can even activate an alert from Spyfer and instantly receive a file from your mobile device.
SPY SNAPCHAT FOR FREE, USE SPYFER!
If you do a simple Google search on how to spy Snapchat for free or how to hack Snapchat, you may come across dozens or even hundreds of ways to do it. First, there will be videos that offer us quite complicated tutorials or links to hacking sites. Then, the hacking sites themselves will suggest that we give the account ID to hack and then direct us towards advertisements. Finally, you can see the spyware that remains the most reliable. Most of these spyware programs will be paid for and will offer you a monthly or annual subscription. If you are not ready to spend money on a surveillance program yet or if you still want to try it, we recommend that you opt for a free Snapchat spyware like Spyfer. Spyfer gives you all the features of a paid spyware, but for free!
FREE SNAPCHAT SPYWARE: WHY?
Among the social networks that currently exist, Snapchat is both popular and useful but also dangerous. Indeed, it remains quite complex to monitor the Snapchat account of a person you want to spy on because everything on Snapchat is ephemeral. Private conversations are automatically deleted as soon as they are expired, posts and shares have a limited duration, videos, photos and other files are only temporarily visible. Because of this, it is quite difficult to watch what our loved ones are doing on Snapchat, with whom they are chatting or with whom they are sharing their photos and videos. If we wanted to keep an eye on the activity of people we know on Snapchat, the best solution is to use free Snapchat spyware.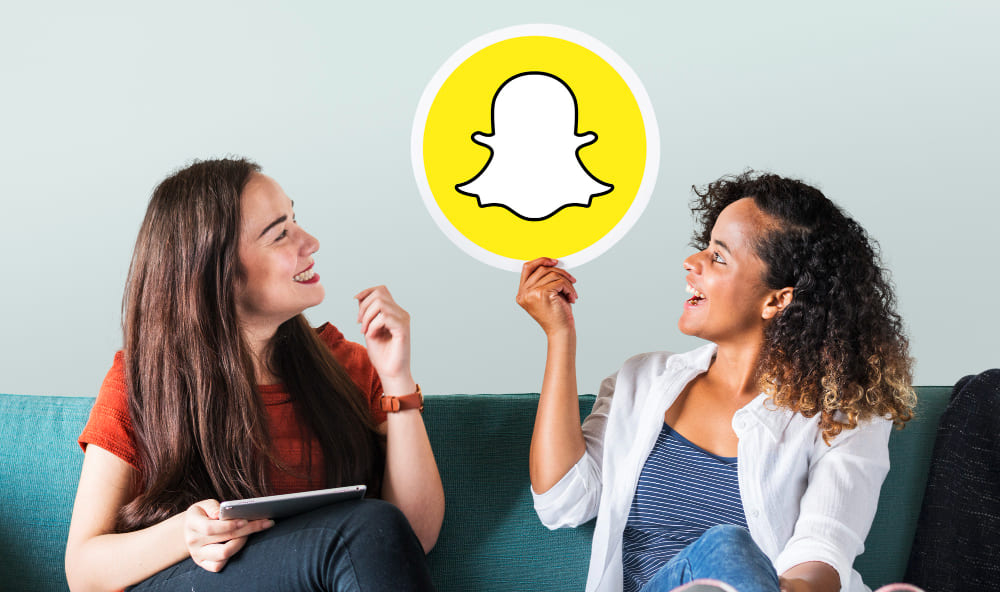 Spy Snapchat for free: what are the reasons?
Today, there are many reasons why we can spy on Snapchat for free. Indeed, behind the harmless appearance of social networks are dangerous people who may want to harm your children, your spouse or your loved ones. Nowadays, it is on social networks like Snapchat that we get the most harassed. Some individuals even go so far as to hack Snapchat and use the information in it to harm the account owner in any way (threat, defamation, blackmail, etc.). If you have a child, it is your duty to monitor what they are doing on social media to ensure they are safe and making the right decisions. Because you are her parent, you must be the only person who can spy Snapchat for free. Aside from this, people wanting to be sure that their partner is faithful may also be pressured to spy on Snapchat. Since files are ephemeral on the social network, the only way to know what content your spouse has shared and with whom he or she has shared it is to perform free Snapchat spying.
Finally, if you suspect that your employee is betraying you professionally and sending Snapchat files to competitors, you can make a written request and request to use free Snapchat spyware on their phone.
The different ways to hack Snapchat
If you want to hack Snapchat or spy Snapchat for free, you can try to get the phone of the person to spy and watch directly on the Snapchat app. However, this method presents a great risk, as the person is able to caught you at any time. The best way to spy on Snapchat is to use a free spyware like Spyfer. This will not only allow you to access the Snapchat account you want to spy on, but also to view the activities already started before, without anyone catching you, because this free Snapchat spyware remains completely invisible and discreet…
Free Snapchat Spying: why use Spyfer?
Spyfer is a phone spy software developed recently to allow you to watch everything that happens on someone else's phone. It is compatible with many phones. For the case of Snapchat spying for free, what are the reasons that can cause us to use Spyfer?
Access to all Snapchat activities: With Spyfer, you will have the opportunity to access all activities performed by the target's phone on Snapchat. You could even look at publications that are no longer available, see when they were online, who got to see them, what were the reactions and comments, etc.
Viewing private messages: Spyfer not only allows you to watch the posts of the account spied on, the free spyware also allows you to read messages exchanged privately with other Snapchat accounts.
Free entry: Despite all these innovative features regarding Snapchat spying, Spyfer remains a completely free spyware for Snapchat. No need to book a defined budget to spy on Snapchat when we have at our fingertips a surveillance program that doesn't even ask you a penny.
More than Snapchat: Spyfer is not just spyware to spy on Snapchat for free. This spy application has other very interesting properties such as spying on other social networks (Facebook, Instagram, etc.), checking emails, calls or messages, geolocation, parental control, etc.
How to use Spyfer spyware to spy on Snapchat?
To spy on Snapchat for free with Spyfer, here are the steps you need to do:
Install Spyfer from target's phone
To install Spyfer from the target's phone, you obviously need to get the target's phone for a while. Then download the Spyfer app and configure it according to your preferences, whether or not you want an icon to appear on the phone you want to spy on.
Set up Free Snapchat Spying
From your computer or smartphone, connect to your Spyfer personal area. Then configure the different spying options like the option for Snapchat or other social networks.
Spyfer offers you many configurations so do not hesitate to choose the ones you need most to ensure the safety of your loved ones (social networks, calls, messages, internet, geolocation, photos, videos, directory, etc.).
Read spy reports
To finish, you just need to check the spy reports every time you log into your personal area. You don't need to log in every day on Spyfer because spyware automatically backs up its spy reports. With Spyfer, you don't have to be a computer expert to spy on Snapchat for free.