Check out the various conversations taking place on Facebook using the free Messenger spyware! With the Spyfer spy program, you can spy on Messenger for free, whether it's linked to your child's Facebook account, your spouse's account, your employee's account, or another of your acquaintances. Spyfer allows you to watch everything that happens on a target's phone, namely messages, calls, internet browsing and of course, social networks. Currently, Facebook is the most used social network in the world, which makes it popular with young people, but also dangerous… If you can't spy on a Facebook profile, you could still spy on their Messenger accounts for free with Spyfer…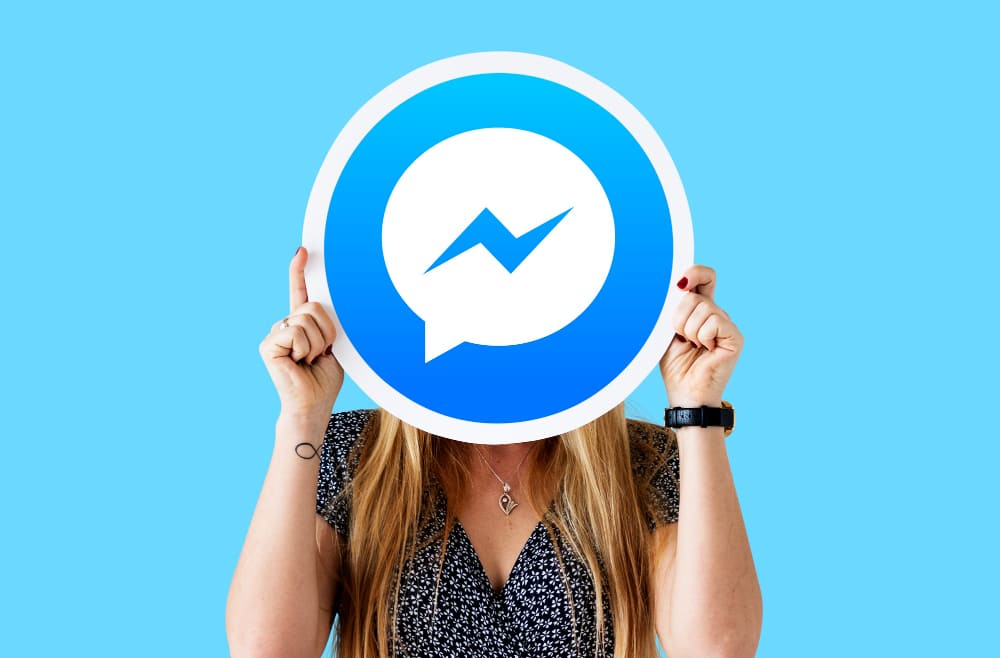 WHY USE SPYFER TO SPY ON MESSENGER FOR FREE?
The Messenger instant messaging app lets you chat with friends, family, and friends wherever they are. Messenger also offers many possibilities such as access to online games, stories for Facebook, downloading photos, videos, music, etc. Despite these undeniable advantages, Messenger is the application most used by stalkers, scammers, or kidnappers. That's why it's important to spy on Messenger for free with spyware.
Today, Facebook is the social network with a large number of child predators. Also, children are not always aware of these dangerous people and easily trust anyone on Messenger. By installing Spyfer to monitor your child's Messenger, you could act quickly in case of danger or if your child deliberately discloses personal information.
Keep informed of your spouse's dating
The free Messenger spyware also allows you to monitor your partner's dating in case of suspicion or to protect him/her. On Messenger, you can be in contact with people who are not on our friends list. If you install Spyfer on your spouse's phone, you could easily see who he/she is talking to on facebook and block contacts that bother you.
Prevent employee data disclosure
Spyfer also allows you to spy on your employees' Messenger. This way, you will see whether or not your employees can be trusted. In case one of your employees discloses data on Messenger that may harm your business, you will have the option to delete the message.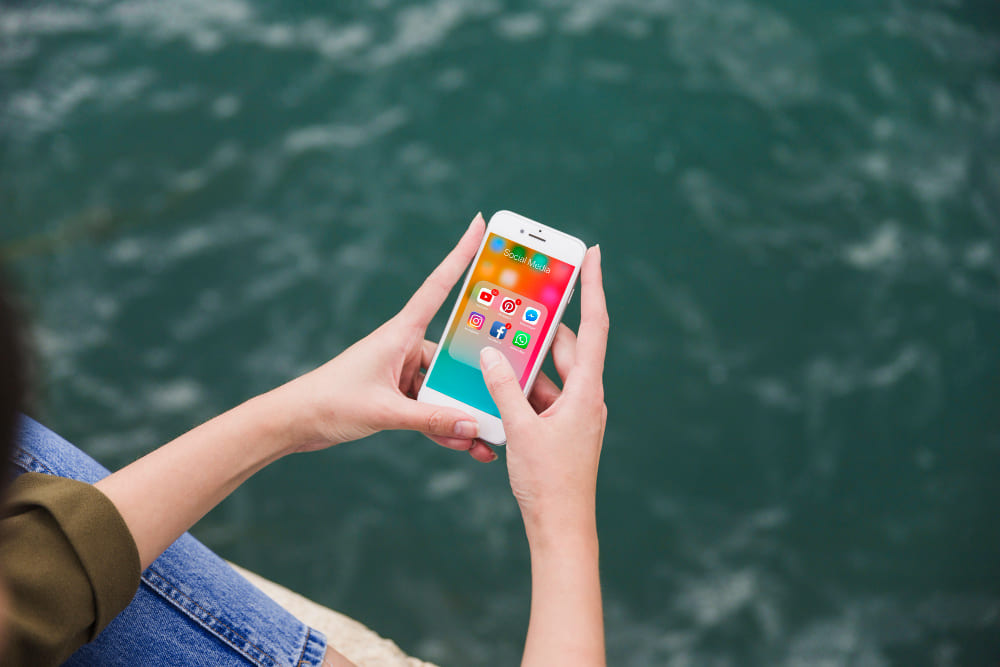 WHY IS FREE MESSENGER SPYING NECESSARY?
Social networks are now one of the most common means of communication for teens and adults. Free Messenger spying with Spyfer is necessary if you have a child who is still a minor, a spouse you want to protect or trust, or professional documents to hide from your competitors. Spyfer lets you track everything that happens on Messenger. You could see what your loved ones send to their friends, or what they receive in return, who their friends are, who are the people outside their friends who want to get in touch with them, etc. If a message seems too inappropriate to you, you could delete it using free Messenger spyware.
SPY MESSENGER FOR FREE: SPYWARE ADVANTAGES
The reasons for using spyware to spy on Messenger for free vary by person. In fact, we can see that in some couples, the man or the woman installs spyware in his/her spouse's phone to watch what he/she writes and share on Messenger. Sometimes it's to protect your partner from unwanted people, although often spyware can detect whether or not your partner is faithful. However, the use of spyware like Spyfer on a person of full age is considered illegal if the person is not aware that his or her phone is being monitored. If you want to spy on your spouse's Messenger, you should inform them beforehand. Otherwise, you risk losing his trust, but also being prosecuted by law. So be very careful about spying on Messenger for free on someone over 18.
Use as Parental Control
Despite this, spyware is still very interesting, especially when you are a parent. Indeed, if you have a minor child, you could legally use Spyfer on his phone, as this serves as parental control. According to a study, children are too quick to trust strangers who talk to them on the social network Facebook. Messenger is Facebook's instant messaging service, so it's in your and your child's best interest to see what they're doing in case they're willing to talk to a stranger, give some personal information, give your address, or even meet the stranger in question. Don't wait and protect your child with free Messenger spyware! With Spyfer, you could monitor your child's phone without having to tell them. You would then know everything your child does on Messenger, and even on Facebook without him knowing it and of course, without you spending a single cent.
HOW TO SPY ON MESSENGER FOR FREE?
To spy on Messenger for free, there are four methods you could try in everyday life.
METHOD 1: WATCH DIRECTLY THE PHONE YOU WANTED TO SPY ON
If by chance, the phone you'd like to spy on is not far from from its owner, you could pick it up and look at what's in its Messenger. This method is quite difficult if the phone has an unlock code. However, you may be able to discreetly look at the mobile device when its owner uses it.
METHOD 2: ENCOURAGE PEOPLE TO SIGN IN ON FACEBOOK WITH YOUR PHONE
Let's be clear, you couldn't really get him to sign into Messenger with your phone. Let's say you could convince her to use your phone to connect, by hiding hers for example. Hopefully, she will thank you and her account will be saved on your phone. You can check your Messenger at any time.
METHOD 3: TRY TO FORGET THE PASSWORD OF THE MESSENGER ACCOUNT TO SPY ON
If you know the username, e-mail, or phone number of the Facebook account of the person to be spied on, you could try to log in to facebook and click « forgotten password ». Facebook will then guide you on the steps to do for password reset. Be careful though, because with this method, the owner may guess that someone wants to access his account.
METHOD 4: USE SPYFER
Spyfer is a spyware that allows you to spy on Messenger for free. To do this, install the app in the target's phone and log in to your Spyfer account via another device. You could watch the spy's Messenger at any time without him or her knowing it! If you want a reliable and efficient way to spy on Messenger for free, think about Spyfer!
FREE MESSENGER SPYWARE: WHY SPYFER?
If Spyfer is the most effective software to spy on Messenger, it's not for nothing. This completely free software requires no investment from you. If you opt for a paid spyware, you will be charged as soon as you pay. However, you may not yet have the opportunity to pick up the phone to spy on to install the software. You could lose money without using spyware. Spyfer, on the other hand, gives you free spyware for Messenger. Plus, Spyfer doesn't just allow you to spy on Messenger, you'll also have the ability to see everything that happens on other social networks on the phone you're spying on, read messages, see calls, spy on Snapchat, photos, text messages, videos, internet browsing, locate a phone, etc. With Spyfer, you'll keep control over everything that happens in your child's, spouse's, or employee's phone. Easy to install, Spyfer promises you an optimal user experience in free Messenger spying.
USE SPYFER TO SPY ON MESSENGER FOR FREE: WHAT TO DO
Here's what you need to do to use Spyfer to spy on Messenger for free:
Register in the Spyfer website
Install the Spyfer spyware in the target's phone, follow the installation instructions
Reconnect to your personal space via another device to enable target's device spying
Customize Spyfer features to access Messenger
Look at your target's Messenger as if the account belongs to you